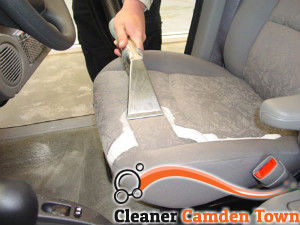 Are you looking for help with your car upholstery cleaning? If you own a car, or more than one, you should hire our professional car upholstery cleaning service to help you keep them clean and sanitary.
We are a leading cleaning services provider for NW1, and we know that cleaning car upholstery is not anyone's favourite thing to do.
That is why we are offering our clients, and you help with it. Let us help you, give us a call and book us now.
Professional Car Upholstery Cleaning Service
Our company is known for its very convenient and reasonably priced cleaning services. You can take advantage of our services, too. Here is what else you should know about us:
Our cleaners are equipped with special car upholstery cleaning products and clean using steam cleaning machines, that guarantee 100% efficiency
Our cleaners are certified, professionally trained and have rich experience
We are located and we operate in Camden Town
Our prices are budget friendly, and include the cleaning products
We work seven days a week with flexible work hours
We guarantee you perfectly executed service and lasting results
Car Interior Cleaning Services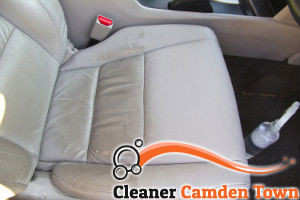 We spend a big part of our day stuck in our car, and that means our car deserves a regular cleaning as well as our home. Vacuuming helps get rid of dust and other cleaning problems that are on the surface of the car upholstery, but it should be cleaned deeply every once in a while.
Especially if you have kids of pets that help get your car dirty even faster.
Luckily for you, our company is available for regular maintenance, and you can choose how often our cleaners should come and clean your car.
Our cleaners will use steam cleaning method to clean your car upholstery in depth, so that it extracts all of the dirt and grime that has settled beneath the surface. Trust us with your car upholstery cleaning and hire us, we guarantee you the best cleaning service available in NW1. We will not disappoint you.