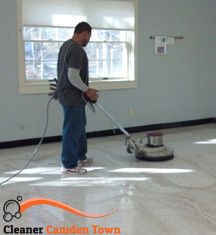 If you are thinking about cleaning your hard floors and rent a machine to do it properly, do not do it! This is not something everyone can just do, if they had a hard floor cleaning machine.
Hard floor cleaning should be done by people with knowledge on hard floors and how they should be cleaned without damaging them.
Our company is an experienced cleaning services provider and we are offering you the best hard floor cleaning and polishing service in Camden Town. Give us call now and we will prove it to you.
First-rate Hard Floor Cleaning and Polishing
We have the best and most skilled technicians working for us, and if you choose us for help, we will send you our professionals to care for your floor for a very convenient price.
What else you can expect from us:
Seven days a week cleaning service and convenient appointments
Affordable and practical prices, that include the cleaning products
Our services are very customisable, but we also have a variety of packages
We operate in NW1
Our staff is helpful, friendly, professional and vetted
We guarantee high-quality cleaning and polishing services
Thanks to the modern hard floor cleaning machines that we use, we can assure you that your hard floors will be cleaned impeccably. Depending on how dirty they were, you might even think they are brand new ones. Prepare yourself for many compliments.
Professional Hard Floor Cleaning Services in NW1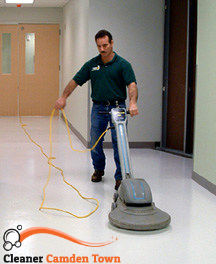 Our cleaners also use special cleaning products, that help them clean more efficiently than any other ones. We can guarantee you that we can clean your floor ideally no matter what kind it is. We can clean marble, terracotta, tiles, stone, etc.
And as a finish, we will use a polishing machine and depending on your floor material, they will use a mild or a strong abrasive to polish it ideally, without damaging it. We promise you a very clean, fresh looking and shinning floor, after we are done with it.
Trust our company and hire us right away. We have helped hundreds of people from NW1 with their hard floors cleaning and polishing, let us help you too.